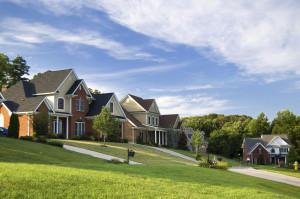 Buying a new home is pretty exciting—shiny new appliances, glossy hardwood floors, granite countertops, big windows, and energy-efficient appliances and lights everywhere you turn! New home buying definitely has its perks, but it is a little bit different from buying a pre-owned home, so make sure you take some time to educate yourself before you get started.
The biggest difference here is that you won't be working with a seller. You'll be working directly with the builder, which changes the negotiation process a bit. However, as when buying a resale home, you'll still want to be sure you figure out your budget, secure financing, and get pre-approved for a mortgage before you even start searching!
Now that you're prepared, here are 7 tips to keep in mind when you're searching for a brand new home.
1. Make Sure You Really Want a New Construction Home
Sure, the benefits are pretty great. Warranties, new design elements and features, brand-new appliances, plumbing, wiring, HVAC, increased energy efficiency. But is buying new right for you? Some things to keep in mind about new construction homes in this area:
Prices can be higher for all that newness.
If you work in Pittsburgh but buy where the new construction is (the suburbs), you might have a lengthier commute.
You won't get the mature trees, lush landscaping, and bright-green of nurtured lawns that residents often love about the countryside. At least not for many years.
You might find that new homes lack the "charm" of older homes, especially in "cookie cutter" subdivisions.
Despite being out in the country, the homes in new communities are often built close together.
Still sound right for you, or still loving the pros more than minding the cons? Then move on to the next step!
2. Find an Experienced Agent
Yes, you will need an agent, preferably one with experience working in the Pittsburgh suburbs, specifically new construction. Your agent will be able to help you narrow down the right location and community for your home, handle the negotiations, and guide you through the process. An agent experienced in new construction will also know whether a builder you're considering has a good reputation or a poor one.
REMEMBER: the listing agent working at the new community works for the builder, NOT YOU. They will not have your best interests in mind; they're trying to sell houses. Always bring your agent along with you to tour neighborhoods, especially on your first tour.
3. Do Your Builder Research
Not all builders are created equal! Before you start touring neighborhoods, do some reading on the builder working on the homes. What's their reputation like? What are previous customers saying? Have their been any complaints filed with the BBB? How have their previous homes held up?
The best way to get a good feel for the quality of a builder is to ask your agent. They may have worked with the builder in the past, or know agents who have. They should be able to tell you which builders are good, and which aren't.
4. Explore the Neighborhood First
Before you start touring model homes, find out if the neighborhood is right. Look online, drive through, walk around, ask other homeowners (if there are any) about their experience. Some key points to check up on:
What are the HOA fees?
Are there any strict HOA rules that may prohibit modifications to your home or yard?
Is the area cable and internet ready? Who are the providers?
How long will the neighborhood be under construction (and will there be lots of noise and construction vehicles)?
Is there any other new construction planned for the area around the neighborhood?
5. Find Out What's Included… And What's Custom
Before you buy, find out how far your money will go… and how much those upgrades are going to cost. Some tips:
Find out what amenities come with the community.
Get a feature sheet and find out what comes with the base-price home, and how much it costs to add the things you want.
Ask about warranties—what's covered and for how long.
6. Get a Home Inspection
Yes, you still need an inspection. New home doesn't mean no problems. It's still in your best interests to have a third-party inspector walk through the home to identify any problems the home might have before the warranty expires. It's also a good idea to get a builder-backed warranty for any craftsmanship defects that might occur within the first year or so.
7. Negotiate the Best Deal for Your New Home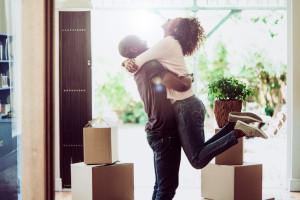 Unlike working with a private seller, where you'll negotiate the price of the home, working with a builder can be a little more creative, since builders don't often like to drop the price of a home. Instead, ask them to pay closing costs, include upgrades and warranties, or other "back end" bonuses. Ask your agent if they know, or can research, the builder's negotiation style. Your agent might have worked with the builder before.
Thinking of Buying a New Construction Home in the Pittsburgh Suburbs?
If you're thinking of purchasing a home in the suburbs of Pittsburgh, PA, then it's time to contact me! As an experienced local realtor, I know all the names in the business. I know which builders are good, and which you should choose not to work with. I can point you in the direction of great custom builders, or just help you learn more about the area so that you can locate the perfect neighborhood. Call me today and let's discover your dream home!