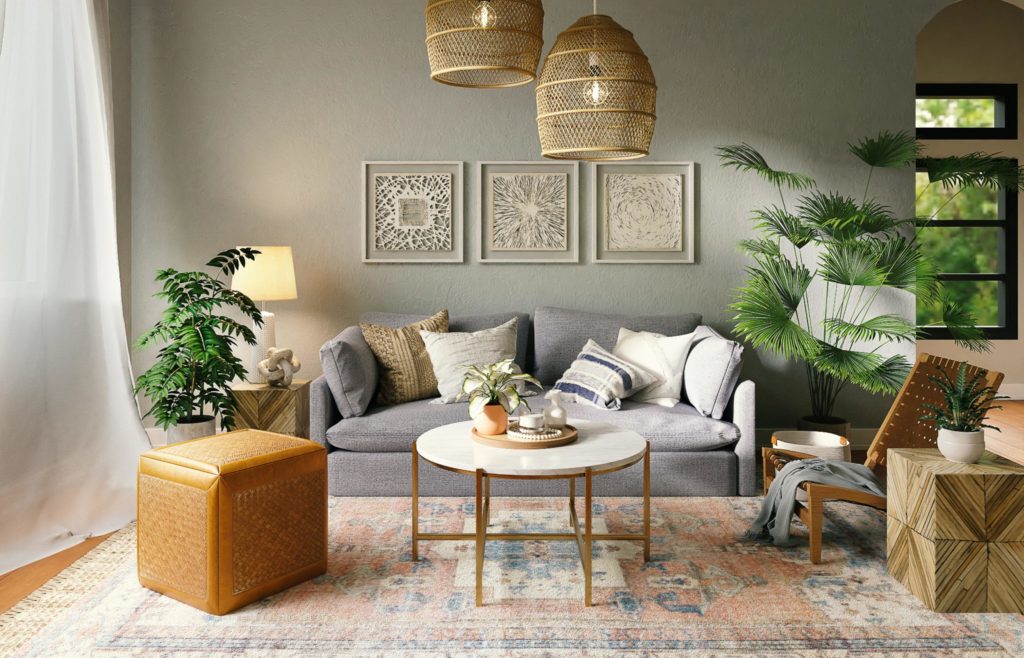 The flowers are blooming, the birds are chirping, and the sun is shining high in the sky! Spring is a time of new life and growth throughout nature, and a great time to breathe life back into your home. Making small changes in your home can make a big difference as you welcome in the new season. It's time to pack up the heavy winter blankets, dark-colored linens, and draw the curtains on this sun-soaked season!
Declutter – Call it purging, decluttering, or merely paring down, spring is a great season to open the windows, let some light in, and declutter all that was accumulated during the winter season. Your closet is a great place to start decluttering as you start to switch out your heavy winter sweaters for your spring and summer clothes. Be sure to donate any clothes you no longer wish to keep at your local donation center.
Deep clean – Spring and cleaning go hand in hand! It's out with the old and in with the clean and refreshed at my house during springtime. This year, I challenge you to try out a natural, non-toxic, or sustainable cleaning product to incorporate into your routine. Whether that's something small like a reusable microfiber cloth, or changing out your multipurpose cleaning from ones that come in plastic bottles to ones in glass bottles that are refillable.
Sprinkle in bright colors – Spring is a season of renewal and rebirth, so try having your interior mimic nature! Dark colors may have been comforting in the winter, but this spring, it's time to mix in bold neons and bright pastels. A great way to incorporate these colors into your space is through fresh flowers, throw pillows, and artwork. If you've sacrificed a few houseplants to the winter season, replace them with new greenery. Before you buy, make sure to pick the right plants for your lighting to ensure they survive until next spring.
Change up your walls – If you have a weekend to spare, consider repainting or wallpapering a room for a quick and easy makeover. A great color choice for the season is green – the color of rejuvenation and rebirth. If you're afraid to tackle an entire room, start with one wall in your space, or try a temporary wallpaper that can be removed later if you change your mind!
Switch up your scent – While we all love the scent of warm gingerbread and frosted pine for the winter, spring is a great time to switch those scents out for fresher, lighter scents. I recommend swapping out your candles for a floral or citrus scent that will complement the smell of fresh air flowing in through your open windows. If you are opposed to burning candles in the warmer months, but still want your home to be filled with the scents of the season, I recommend investing in a Pura. This plug-in diffuser pushes fresh, non-toxic scents through your home and can be set to run on a schedule that works for you. Gone are the days of worrying about blowing out candles before you leave!
If you're ready to start the Spring season in a new home, contact me today to get started!